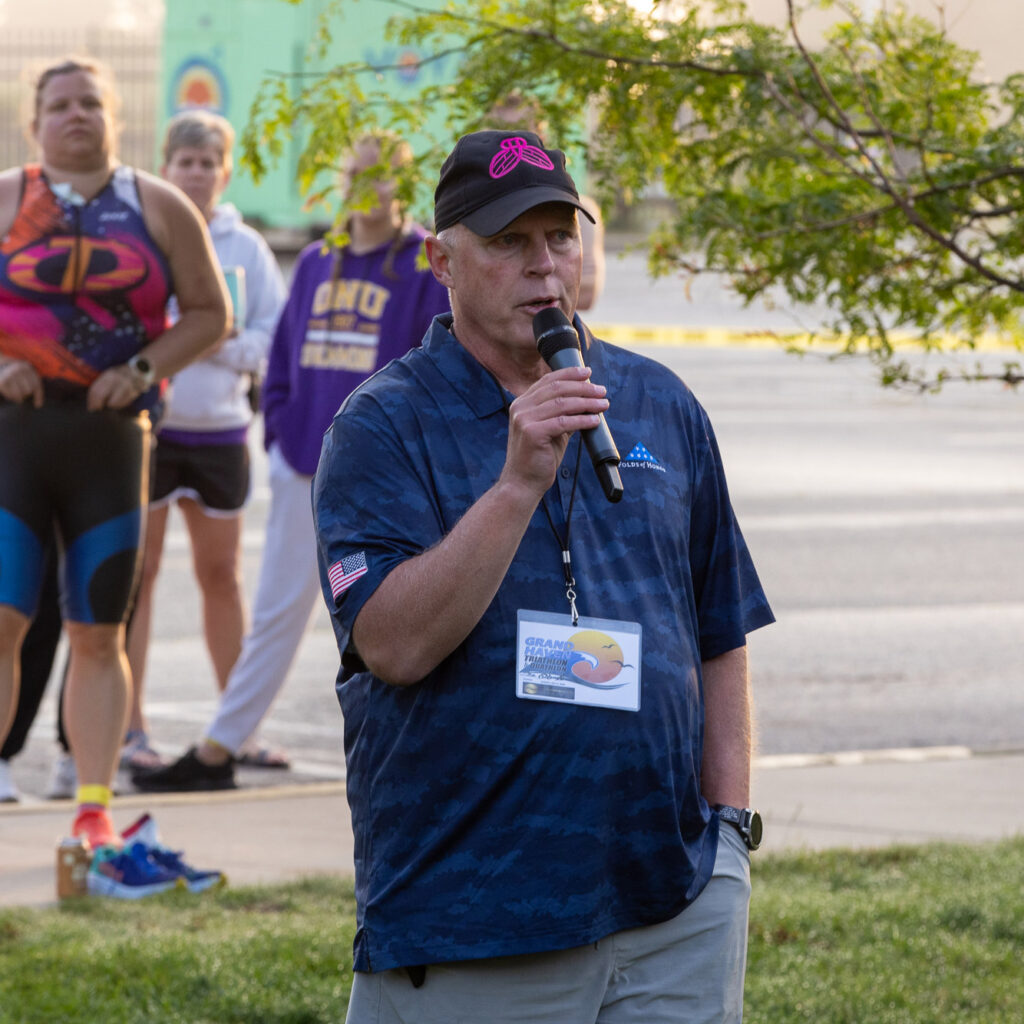 Ron Knoll, lifelong resident of the tri cities, has decades of experience directing quality, athlete-focuses events. In addition to working behind the scenes, Ron has completed over 135 triathlons, including 10 halfs and over 300 running events. He co-founded Grand Haven Triathlon in 2004, has directed Bear Lake Triathlon since 2009 and the Armed Services Marathon, Half Marathon and 5K (formerly "Octoberfest") since 2015. Ron was voted "Best Race Director" in 2019 and again in 2022 in West Michigan. Ron enjoys longstanding relationships and friendships with local law enforcement, first responders and government agencies.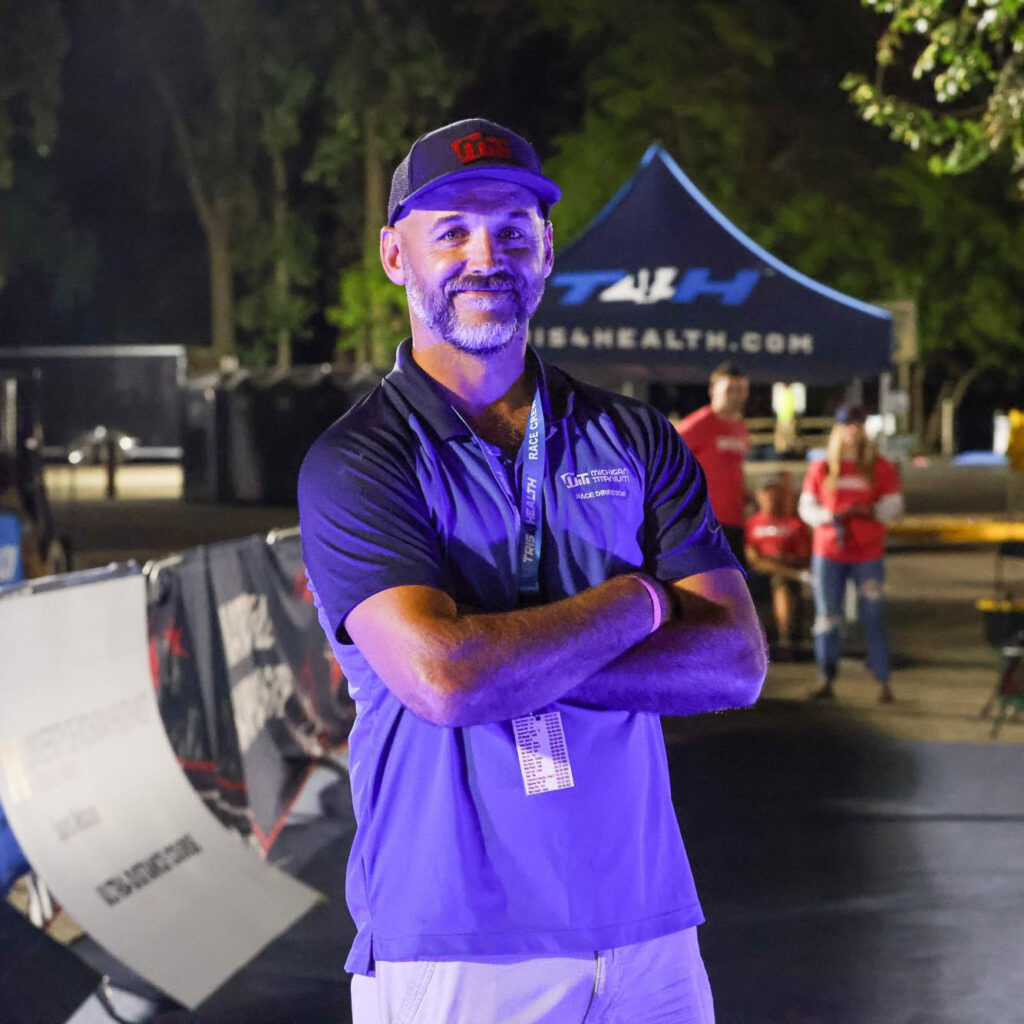 As an active member of the West Michigan triathlon community for many years, Jon is focused on ensuring that all participants and spectators have a top-notch race experience, be it their first event or hundredth. Jon's first race was The Grand Rapids Triathlon in 2012 and he has done every triathlon distance from sprint to full, in addition to numerable running races and marathons.
Jon supported the Michigan race community prior to race directing through his endurance apparel company, Drivn Threads, with race designs and promotional work. As a small business owner and Ada resident, Jon is currently on Board of Directors for the Ada Business Association and the Mary Free Bed Advisory Board.
In his spare time, you can find Jon volunteering on the soccer field. He is going into his 22th season coaching his sons in AYSO, where he was also board-member for a number of years. He and his wife Amanda, also a Full-distance triathlete, reside in Ada with their 5 kids, 2 dogs & 2 cats.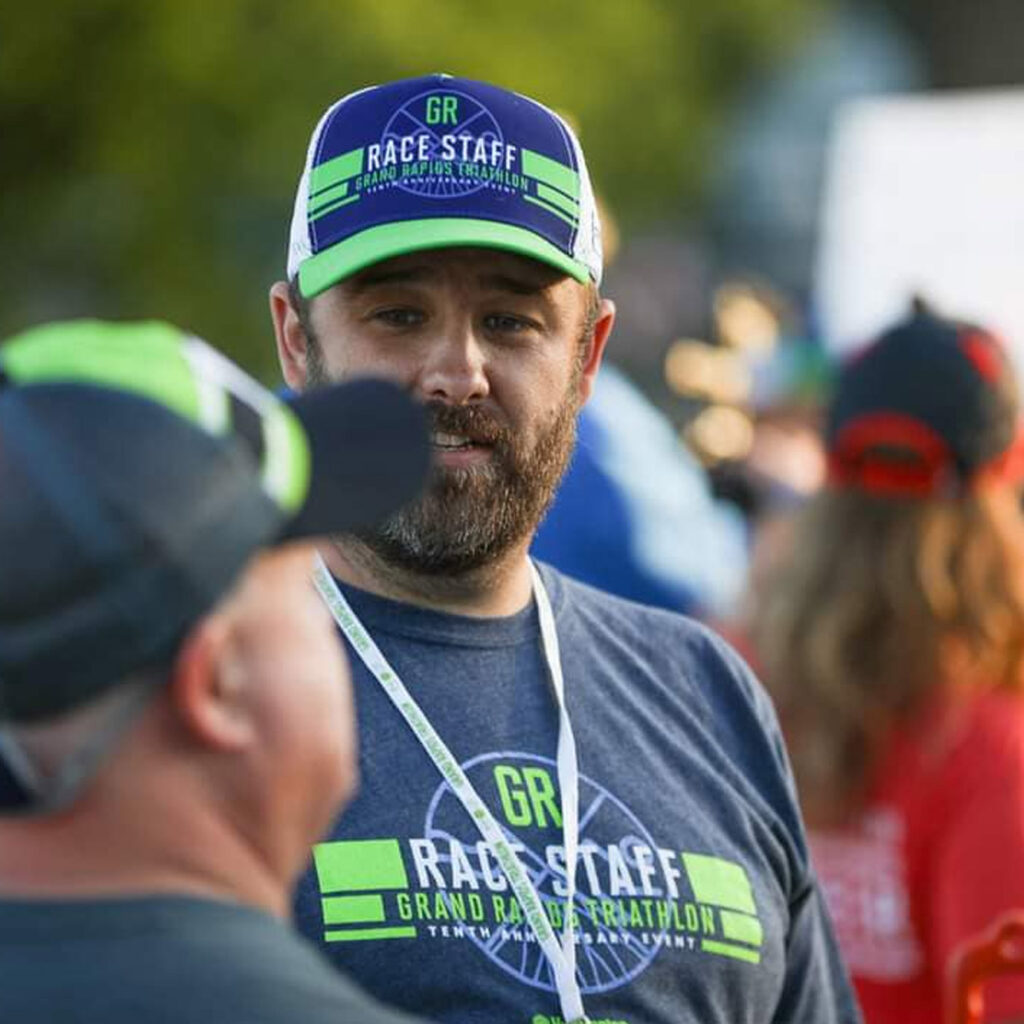 In 2011 John signed up for the Riverbank Run to raise money honoring a friend from high school. At the time he was 100 pounds overweight and unable to run for 30 seconds. Fast forward a year and he was down 70 pounds, had successfully completed the Riverbank Run, and raised a few dollars for a worthwhile charity. Like many triathletes he transitioned to multisport as an injured runner and has since completed all distances, from a sprint up to the full. His favorite discipline is cycling, and he can often be found trying to talk his friends into doing questionable things with him, such as signing up for Michigan Coast 2 Coast, a 210-mile one day gravel race across the State.
John is also a USAT Level 1 Race Director. He and his wife Dawn live in Rockford with their two kids and two dogs.